Introduction:
Starting college can be both exciting and overwhelming. With new academic challenges and personal growth opportunities, having access to the right resources can make a significant difference in your overall college experience. Here are the top eight college resources that you should take full advantage of to ensure your success and well-being.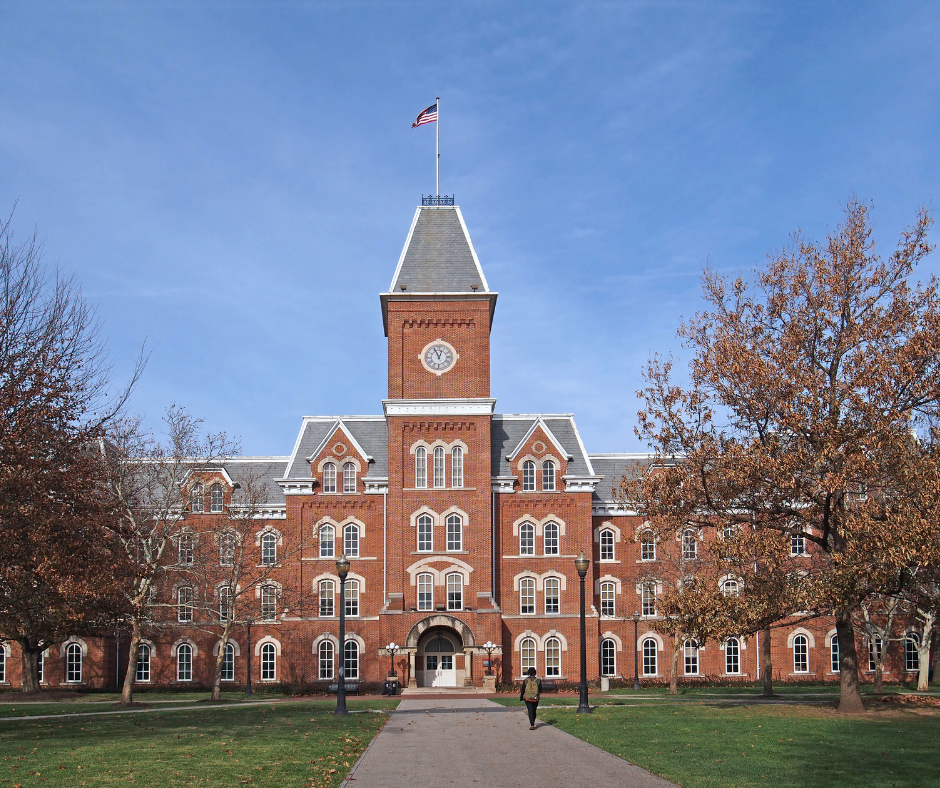 1. Counseling Services:
Transitioning to college life can bring about various emotional and psychological challenges. Counseling services provide you with professional support to navigate these challenges. Whether you're dealing with stress, anxiety, homesickness, or any other mental health concern, counselors are there to lend an empathetic ear and offer strategies to manage your well-being.

2. Tutoring:
Academic subjects can get complex, and when you're facing difficulties, tutoring services can be a game-changer. Tutors provide one-on-one assistance, helping you grasp concepts you might be struggling with. These sessions can enhance your understanding, boost your confidence, and ultimately improve your grades.
3. Career Services:
It's never too early to start thinking about your future career. Career services offer guidance on potential career paths, job searching, resume building, interview skills, and internships. Engaging with this resource early on can help you set goals, make informed decisions, and gain a competitive edge in the job market.

4. Advising Services:
Academic advisors are your go-to experts for planning your academic journey. They assist in choosing the right classes, mapping out your degree plan, and ensuring you're on track to meet your graduation requirements. Regular meetings with your advisor can help you stay organized and avoid unnecessary academic pitfalls.

5. Writing Center:
Strong written communication skills are essential for success in college and beyond. Writing centers provide support for improving your writing, whether it's for essays, research papers, or creative projects. They offer feedback, guidance, and tips to help you express your ideas effectively.

6. Library:
The library is more than just a place to study; it's a treasure trove of resources. From textbooks and research materials to online databases and academic journals, the library is a hub for academic excellence. Librarians can guide you in finding the information you need for assignments and research projects.

7. Disability Services:
If you have a documented disability, disability services ensure you have access to the accommodations you require. These services can include extended test-taking time, accessible materials, or assistive technologies. By utilizing these resources, you can thrive academically while managing your specific needs.
8. Student Services:
Student services encompass a wide range of support, including housing, health services, financial aid, and extracurricular activities. Engaging with these services can enhance your overall college experience and contribute to your personal and social growth.

Conclusion:
Your college journey is an exciting chapter of your life that presents numerous opportunities for growth and development. By making use of these top eight college resources – counseling services, tutoring, career services, advising services, writing center, library, disability services, and student services – you'll be well-equipped to excel academically, navigate challenges, and create lasting memories during your time on campus. Remember, college resources are designed to empower you, so don't hesitate to reach out and make the most of your education. We can help with all of your college needs, just email us at traci@adulting-university.com
---
College Resource Checklist:
Here is a quick checklist to get you started with connecting with the resources at your college to give yourself the highest chance of success.
Locate your school's counseling or student support service department

Find the tutoring resources your college has to offer (sometimes can be in student support, or within the academic department itself)

Find & make an appointment with your school's career services office as soon as possible (and try to go several times a year throughout your college journey)

Find out who your academic advisor is and meet with them as soon as possible

Locate your school's writing center (often linked to the library) and make sure you use this resource every time you have a paper to write (you will thank me later)

Locate the library (or libraries on some campuses) this is going to be a great place to study, get support, and find resources

Disability services is for more than just handicaps, it can also help with test anxiety and ADHD, so make sure you find this valuable resource

Find the student services office which can have a variety of other ways to help support students including academics, financial aid, and so much more!